Backblaze B2 is almost the cheapest online storage now. For more introductions, please refer to Backblaze B2's official site.
Add Backblaze B2 in iPic
Open iPic's Preferences, clicks Image Host, and add Backblaze B2.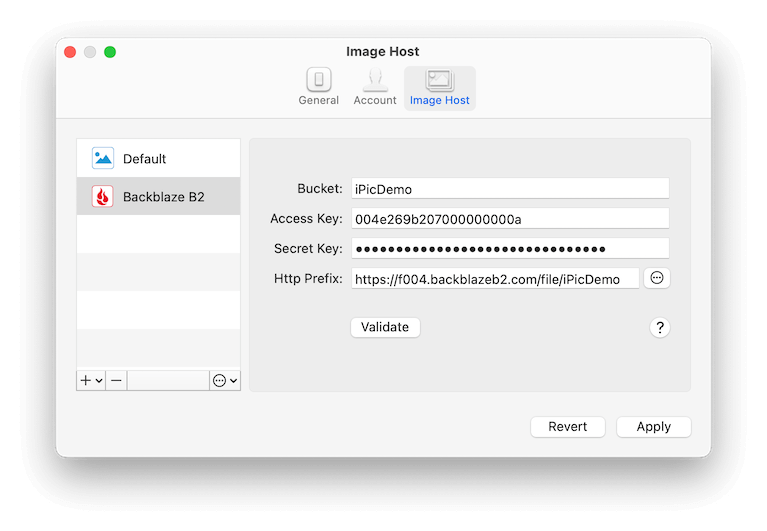 Here is the introductions for all parts:
Bucket

Same with the bucket in Backblaze B2

注意:添加 Bucket 时,权限需要选择 Public,不然别人无法访问,则无法作为图床使用。

Note: when create Bucket, should set the File in Bucket as Public, otherwise users can't access the image in Bucket via url.

Access Key and Secret Key

They're the keyID and applicationKey of Backblaze B2 Application Key. Refer to Backblaze B2's Application Keys.
Note: When create the App Key, should include the Write permission at least.

Http Prefix
After fill all the parts, clicks the Validate button. If all the information above is correct, you can see the link of Passed in the right.