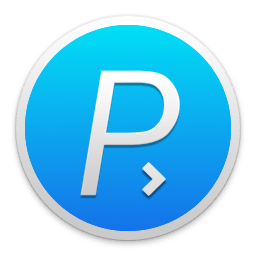 What's iPic Mover? Do I Need it?
Did you ever meet these troubles?
1. Upload images to cloud, and then update link in Markdown
Most Markdown editors don't support upload images to cloud.
2. Change image host
E.g., if you want to let your site support https, possibly you need to move images to new image host which supports https.
3. Transfer images when change WordPress to Markdown
WordPress was very popular, even popular now. But it's a big trouble to transfer the images in WordPress as attachment.
This feature is under development…
4. Compress existing images
You may ever uploaded very big images. But it's very difficult to find all these images in articles, compress, upload to cloud, and then update the links.
This feature is under development…
In another side, iPic Mover could help you to easily transfer images in Markdown to new image host.
How to Use iPic Mover?
Have a look at this gif first: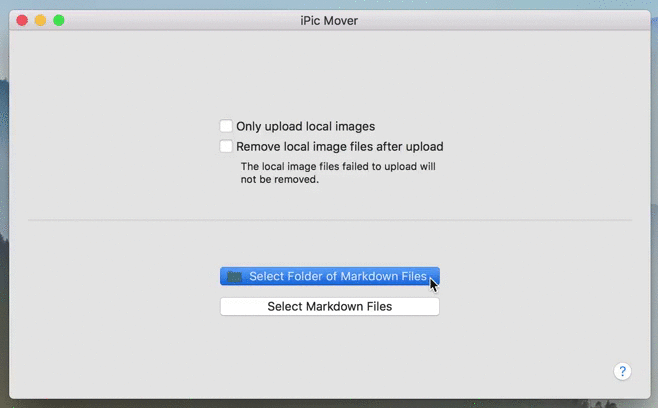 You only need to select the folder of Markdown files, iPic Mover could help you to:
Find all Markdown files
Find all the images in Markdown files
Upload images
Update image links in Markdown
There're some other options:
Copy folder or files before move

When selected, only update image links in copied Markdown files. The original ones will not be changed.
Note: recommend to backup Markdown files before transfer images.

Only upload local images

By default, all the local images and images on cloud will be transferred to new image host. Use this option to upload only local images.

Remove local image files after upload

The local image files failed to upload will not be removed.
iPic Mover could sort images by size. This could help you to quickly find the big images, and then replace or compress them to reduce traffic of your sites.
How iPic Mover Works?
In fact iPic Mover calls iPic to upload images to the selected image host in iPic. Check more details about iPicUploader in this blog:
iPic Opens Upload API: iPicUploader
Download iPic Mover
>>> Click to Download iPic Mover <<<
Have a try now!
Any suggestions, welcome to chat with me. Looks forward to your feedback.